Our Facilities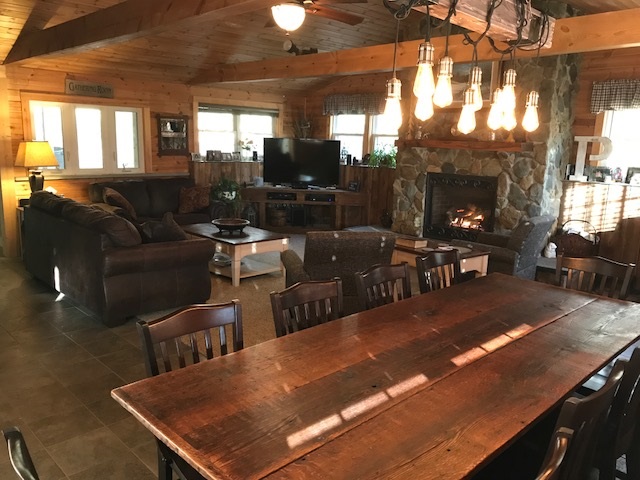 Our facilities provide a variety of settings. Our indoor meeting facility Beechnut Lodge is set in a rustic cabin style atmosphere, full of rustic charm that includes a stone fireplace, slate flooring, and 1880 log cabin walls, piano, and 3 separate meeting rooms each separately zoned for individual temperature control.
There are plenty of rocking chairs on the fifty three foot long covered front porch that lead's out to the 3 outdoor pavilions. Each pavilion is designed in a different setting and location on the property that creates a unique atmosphere at each pavilion.
| | | |
| --- | --- | --- |
| | Mountain Side Café provides free beverages and snacks for a great break out session or meeting space. | |

The Bog Shack pavilion is located between the apple orchard and a natural bog garden.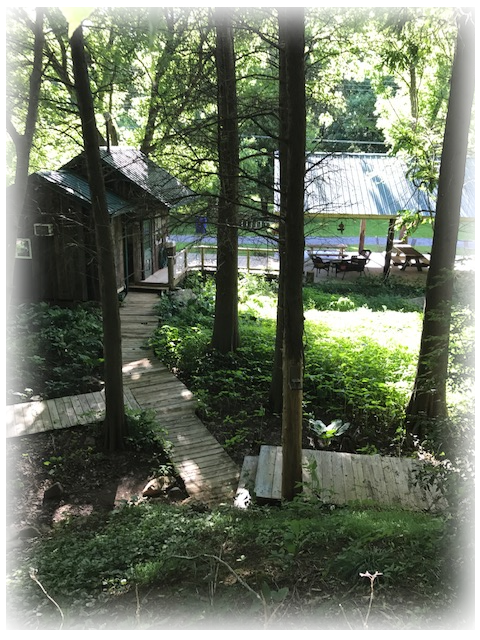 Connected to the pavilion is a boardwalk that wanders through the bog garden and tunnels under twisting wisteria vines climbing up to the top of the towering cypress trees dotted throughout the bog. There is an outside restroom and summer kitchen also attached to the Bog Shack pavilion, both supplied with AC. The pavilion has ceiling fans, rustic sap bucket lighting, WI-FI, and flat screen cable TV for presentation material or relaxing and catching a show.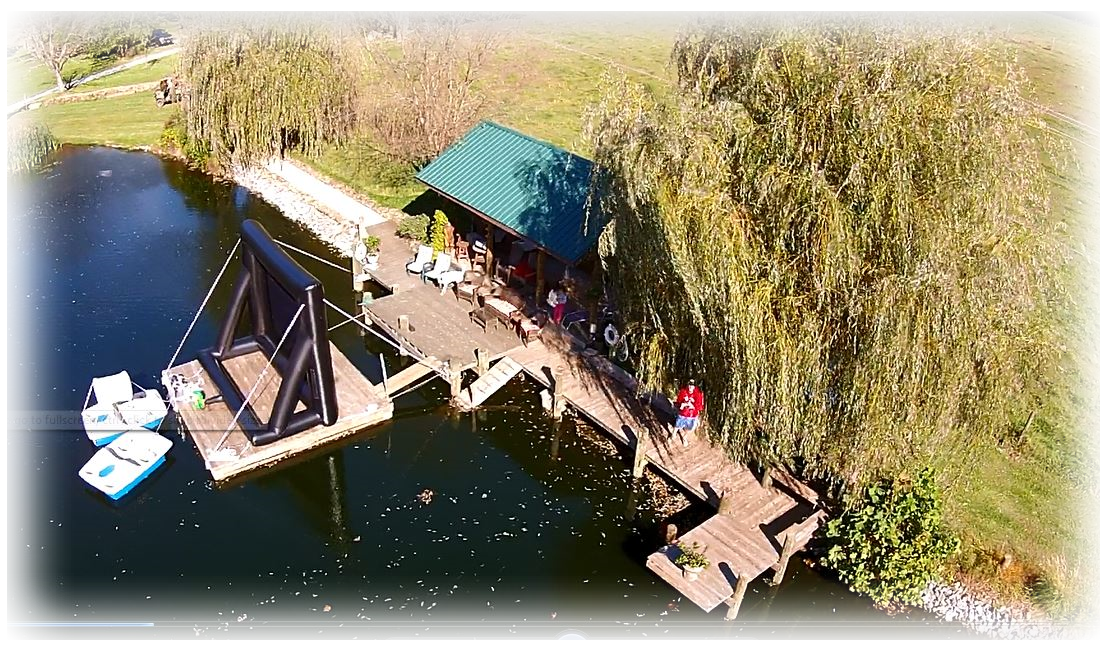 The Creekside Fishing Hole pavilion is nestled under towering willow trees on the water's edge of Creekside Pond. As you wander down the boardwalk tunneling through the willow trees archways, you will enter into a nautical wonderland. Creekside pond is fed from a mountain stream with fresh spring water and overflows at the other end into the trout stream fronting Beechnut Springs. With a continuous flow of spring water entering and exiting the pond, a perfect water attraction is created for swimming, water games, paddle boating, and yes fishing for a trophy large-mouth bass! On the other side of the pavilion is 80 acres of rolling pastures with cattle grazing in the fields and flocks of turkeys seeking shelter in the surrounding forest. The pavilion is outfitted with a refrigerator, ceiling fan, floating dock, nautical lighting and décor.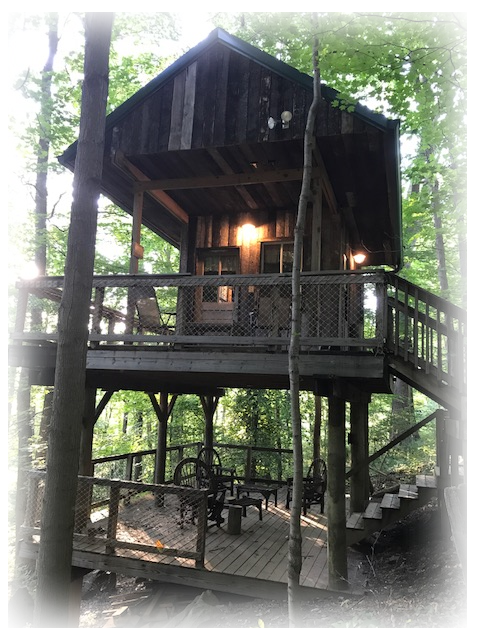 The Bethany Tree House Pavilion is just a short walk or RTV ride up the mountain nestled in a forest setting with quiet waterfalls. The theme is very rustic and a perfect place for reflection and prayer. The lower deck is open space for group meetings or a rest stop from an adventure hike. The upper deck is outfitted with a small one room cabin and wrap around deck for wildlife viewing. This area has been designated as Bethany, a place Jesus loved. Jesus always stayed at Bethany, a short distance up the mountain, when He would visit Jerusalem. The pavilion is outfitted with ceiling fans, a refrigerator, rustic décor, and a campfire pit.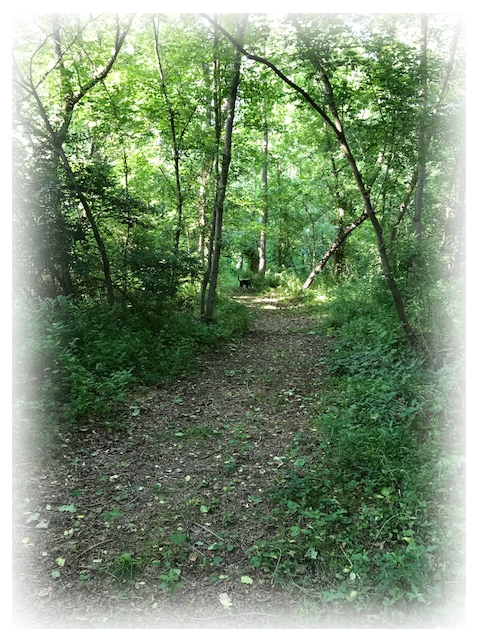 You can plan your retreat to meet in Beechnut Lodge or at one pavilion in the morning and move to another pavilion in the afternoon or any combination of all four. There are plenty of easy walking trails through the forest and along Catoctin creek for meeting breaks. There are also unique activities for all ages to break things up a little bit and to just have some fun fellowshipping together. There is something for everyone to enjoy!